IT Asset Recovery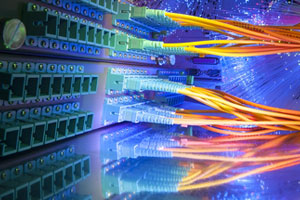 Our experienced purchasing specialists, logistics experts, test, repair and refurbishment technicians in conjunction with our seasoned sales team allow us to provide you with a total solution for your IT asset management requirements. Our primary purpose is to maximize the return to you using our collective experience in the secondary equipment market.
We specialize in IT hardware. Networking equipment, servers, storage devices, and related products are dominating the world of IT opportunity. As the "Cloud" grows, we are positioned to service, repair and remarket everything supporting the backbone of information technology today.
Our e-commerce sales force is top notch when it comes to marketing everything from new excess inventories of mainstream electronics to test equipment and an unlimited array of specialized items. We leave no stone unturned when it comes to finding sales channels to sell material.
Remarketing
Prism Electronics has spent years developing sales channels and a comprehensive process to maximize returns on a variety of assets. We can generate revenue from your end of life IT equipment as well as thousands of computer related or industrial products.
When IT equipment and other assets reach the end of their useful life in your business, it often has market value elsewhere, provided it can be refurbished, resold or redeployed. Through a wide variety of sales channels in our distribution network of wholesale, e-commerce and end user markets, there are multiple opportunities to re-sell products that would otherwise hit a landfill or scrap yard. We specialize in finding new and innovative uses and sales channels for products most companies would discount as waste.
Our state of the art Tech labs employ highly trained personnel with the expertise to test, clean, and refurbish all types of equipment.
We offer spot pricing, lot processing and Vendor Managed Inventory programs depending on your needs.